Date: October 02, 2023

IMPORTANT NOTICE: Soon, we will be implementing SSO (Single Sign-On) and you will be required to have an Access Indiana account in order to continue using CHIRP. YOU WILL NOT BE ABLE TO USE CHIRP WITHOUT AN ACCESS INDIANA ACCOUNT. To register for your account, please visit https://access.in.gov and register for your account using the same email address that you use with your CHIRP account. Check back here for updates on the cutoff date and important instructions for this implementation. For Access Indiana assistance, please call 1-866-960-3023 8:00 AM - 9:00 PM, M - F, 9:00 AM - 1:00 PM Sat.
Thank you for your cooperation,
IDOH
ALERT: We are here to serve you. If you feel like a process is taking too long - it is.

Please call 888-227-4439 or email chirp@health.in.gov for following issues:
If you are experiencing CHIRP being slow or unresponsive
If you are waiting on approval of an individual user agreement
If you cannot place an order for vaccine or are experiencing issues with VOMS
Lead Enhancements
Thank you for the important work that you do to protect the health of Hoosiers.

Effective Jan. 1, providers will have the ability to enter blood lead test results directly into CHIRP as a means for submitting results to IDOH. Lead results can be found on the main menu on the left side of the screen. Please note that blood lead test results entered directly into CHIRP will remain editable after submission and are entered similar to vaccine administration.

If you have questions, please contact Paul Krievins at the Indiana Department of Health at pkrievins@health.in.gov.
We are aware that the School Action report currently displays students with vaccination status that are "Not yet due" along with the ones that are "Past due". We are working with the vendor to exclude "Not yet due", however we currently don't have a timeline for this.
We have identified new processes that will help speed up the processing of letters. Please use the following steps:
Go to "School Reports"

Select "Action Report or Action Report Notice/Letter"

Select a school and "Series"

Select the option to "Run Report or Run Letters". On this page you can search (Ctrl + F key) and type "Past due" to search for students with past due vaccines.
Please call the help desk at 1-888-227-4439 for more detailed instructions. We sincerely apologize for the inconvenience
Attention: CHIRP will be under the vendor's maintenance window every Monday between 7 PM and 10 PM. CHIRP and PHC-Hub will be unavailable during this time to allow for the vendor to make system updates. We sincerely apologize for any inconvenience.

MyVaxIndiana Training
Immunization Information
| | | | | |
| --- | --- | --- | --- | --- |
| | | | | |
| Meaningful Use | Pink Book Online | VOMS | Enrollment | Policies |
CHIRP Support Center
CHIRP and MyVaxIndiana Support Center
Indiana Department of Health
2 North Meridian Street #3N-22
Indianapolis, Indiana 46204-3010
CHIRP vCard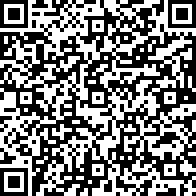 CHIRP Help Desk is available Monday through Friday from 8:30 AM to 5 PM EST with a lunch break between 12:30 PM and 1:00 PM. The Help Desk is closed weekends and on all Indiana State holidays, CHIRP website is available 24 hours a day, 7 days a week.