Date: September 27, 2022

We are aware that the School Action report currently displays students with vaccination status that are "Not yet due" along with the ones that are "Past due". We are working with the vendor to exclude "Not yet due", however we currently don't have a timeline for this.
We have identified new processes that will help speed up the processing of letters. Please use the following steps:
Go to "School Reports"

Select "Action Report or Action Report Notice/Letter"

Select a school and "Series"

Select the option to "Run Report or Run Letters". On this page you can search (Ctrl + F key) and type "Past due" to search for students with past due vaccines.
Please call the help desk at 1-888-227-4439 for more detailed instructions. We sincerely apologize for the inconvenience
Attention: CHIRP will be under the vendor's maintenance window every Monday between 7 PM and 10 PM. CHIRP and PHC-Hub will be unavailable during this time to allow for the vendor to make system updates. We sincerely apologize for any inconvenience.
PLEASE NOTE: During the evening of TUESDAY, FEBRUARY 22nd, CHIRP TEST will be updated to use Access Indiana as its login. Once this occurs, you'll need an Access Indiana account to get into CHIRP TEST. If you don't already have an Access Indiana account, please create one by visiting the link below as soon as possible to ensure a seamless transition. You must use your own individual email address to create your Access Indiana account, and it must match your registered CHIRP email address. A FAQ and more information will be sent to all CHIRP users soon. Users who have two CHIRP accounts will be contacted with further instructions. If you are based outside the U.S., please contact us for further information. Visit the Access Indiana TEST environment at https://accessintegrate.in.gov/signup/ and sign up for an account. Thank you for your cooperation, IDOH and the Chirp Team

MyVaxIndiana Training
Pharmacies
Document Center
| | | | | | |
| --- | --- | --- | --- | --- | --- |
| | | | | | |
| Meaningful Use | Pink Book Online | Training Videos | VOMS | Enrollment | Policies |
CHIRP Support Center
CHIRP and MyVaxIndiana Support Center
Indiana State Department of Health
2 North Meridian Street #3N-22
Indianapolis, Indiana 46204-3010
CHIRP vCard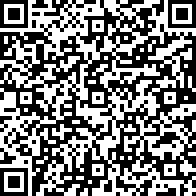 CHIRP Help Desk is available Monday through Friday from 8:30 AM to 5 PM EST with a lunch break between 12:30 PM and 1:00 PM. The Help Desk is closed weekends and on all Indiana State holidays, CHIRP website is available 24 hours a day, 7 days a week.